Resources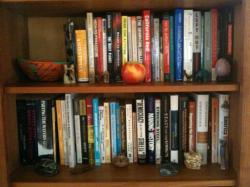 Here's a list of organizing, research and advocacy groups that offer insights on organizing and movement building as well as opportunities to get involved. For a complete listing of our own writings on strategic practice, power and worldview, click here.
Alliance for a Just Society
The Alliance for a Just Society is building an infrastructure through which state organizations can communicate and coordinate around campaign and organizing strategies. AJS conducts regional and national campaigns related to economic and racial justice while helping affiliates sustain their social change work through strategy development.
American Rights at Work
American Rights at Work provides communications tools, reports and updates on issues affecting organized and unorganized workers in the U.S. ARAW stands for workplace democracy and advocates for reforms that protect and expand every worker's right to organize.
Center for Social Inclusion
The Center for Social Inclusion develops ideas, supports grass roots leaders and develops communications strategies to raise awareness about structural racism and to promote racial, gender and class equity through public policy.
Center for Community Change
The Center for Community Change connects with, mobilizes and strengthens grassroots groups to enhance their leadership, voices and power. CCC supports community organizing that enables members of low-income communities and communities of color to participate directly in all forms of decision-making about social and economic policy.
Center on Race, Religion and Economic Justice (C-RRED)The Center for Race, Religion, and Economic Democracy (C-RRED) taps into the power of our individual and collective longing for meaningful connection with others and real participation in our world. C-RRED works with leaders, organizations and networks to develop narratives of liberation and undermine ideologies of exploitation and dehumanization. C-RRED works with organizers and groups to engage on the terrain of ideas and align practices and relationships around shared values.
Commonwealth Institute
The Commonwealth Institute incubates projects that address economic and political injustices using culture, art, faith and political education. CI has a long-standing interest in elevating the importance of strategy development for social movements. Projects CI has helped support and sponsor include the Haiti Illumination Project, the Center for Defence Alternatives and C-RRED.
Dollars and Sense
For more than thirty years Dollars and Sense has published a bi-monthly magazine and numerous economics anthologies and textbooks that offer clear and critical analysis of economic issues and events. D & S has a wealth of materials on political economy as well as relationships with progressive economists, analysts and academics who can communicate with non-economists.
Gamaliel Foundation
The Gamaliel Foundation is a grassroots network of faith-based organizations in 18 states. Gamaliel's members apply their faith to the pursuit of social and racial equity, shared abundance and prosperous communities. Gamaliel provides rigorous leadership training, campaign support and regional research and policy development.
Institute for Policy Studies
The Institute for Policy Studies provides resources on wealth and income inequality and their corrosive effects on democracy and community well-being. With four decades of relationships with peace and justice movements around the globe, IPS helps put the current economic crisis into its historic and global context.
ISAIAH
ISAIAH is a coalition of 90 congregations from various faith traditions working in the Minneapolis, Saint Paul and Saint Cloud regions. Together, ISAIAH members seek to transform society by working from a vision of community, hope and abundance. ISAIAH's commitment to abundance for all communities has led them to champion racial justice through their work on health, education and transportation. ISAIAH's work has inspired GPP to reflect upon ways in which social movement organizations can develop strategic practice.
Kirwan Institute for the Study of Race and Ethnicity
The Kirwan Institute For the Study of Race and Ethnicity combines scholarship and advocacy to deepen the understanding of the causes and consequences of racial and ethnic disparities, in order to bring about a society that is fair and just for all people. Kirwan is featured in our case study about ISAIAH's strategic practice for their hands-on support in bringing racial equity into their health and transportation campaigns
Movement/Media Research and Action Project
The scholar/activists at the Movement/Media Research and Action Project believe that access to and effective use of all forms of media are essential ingredients for creating a more inclusive and democratic society. For MRAP, communications practices should be informed by and reinforcing of groups' movement-building strategies. GPP regularly uses MRAP's communications and framing tools.
National People's Action
National People's Action is a national network of community organizations dedicated to economic and racial justice. In the wake of the financial crisis of 2008, NPA has emerged as a consistent leader in the fight to rein in Wall Street and Corporate America, to reclaim our government institutions so that they are 'by' and 'for' the people, and to build bottom-up democracy and leadership. This has led NPA to embrace the need for a new kind of economy, one that puts the needs of people and communities first, including the need for stable and high-quality housing for all, more community-controlled sources of capital, investments good jobs and sustainable neighborhoods. Specific campaigns that draw attention to Wall Street's role in the ongoing crisis and the need for banking and revenue reforms include the Showdown in America and Make Wall Street Pay. NPA also is a leader in the New Bottom Line.
On the Commons
On the Commons brings together activists, scholars and organizers who are working in various ways to lift up the common wealth and resources that we inherit and hopefully pass along to future generations. These include natural as well as socially-created resources. Whether the focus is on protecting the Great Lakes, halting the plunder of social services, or keeping social networks open and free, On the Commons raises awareness of all that we share, seeking commons-based solutions to the moral, economic and ecological challenges we face today.
PICO
PICO works with congregations to bring the power of faith to bear through campaigns that root out inequality and injustice in society. Community leaders have actively engaged in efforts to stop foreclosures, hold banks accountable, rebuild the social safety-net and challenge growing inequality. PICO participates in the New Bottom Line alliance.
Race Forward, formerly known as the Applied Research Center
Race Forward offers in-depth analysis, reports and training materials for understanding and unmasking all forms of racism as part of the struggle for racial justice. For a resource on structural racism and the current economic crisis, we recommend ARC's "Race and Recession Report: How Inequity Rigged the Economy and how to Change the Rules."
Red Pepper
Red Pepper is a spicy mix of news and analysis from the UK about social movement organizing around the globe that promotes participatory forms of democracy. Red Pepper gives you the stories behind the headlines about street actions and other forms of resistance. It also highlights successful models of participatory-democratic decision-making.
TakeAction Minnesota
TakeAction Minnesota provides opportunities for individuals and organizations to come together to advance economic and racial justice in the state. This involves building meaningful and lasting relationships as well as investing in leadership development. Specific campaigns around health, jobs and rights for the formerly incarcerated are connected by shared themes and stories that give life to a progressive vision.
For the 2010 state and local elections, TakeAction MN and its allies pioneered an innovative approach to electoral engagement called reNew Minnesota. Instead of leading with candidate endorsements, this effort led with a bold progressive vision for the state.
GPP has been able to work with TakeAction Minnesota since it's founding days (thanks to Midwest Director Dave Mann's deep roots in the progressive community in Minnesota).
Wellstone Action
Wellstone Action was inspired by the late Senator Paul Wellstone, whose electoral campaigns were fueled by grassroots organizing throughout Minnesota. Wellstone Action honors its namesake by helping social movement organizations develop effective electoral strategies that are well-integrated into their organizing and issue campaign strategies.
Working Families Party
The Working Families Party gives voters in states like New York (where cross-endorsing, or fusion, is legal) a vehicle for raising issues like green jobs, living wages, clean elections and financial reform during elections and for holding WFP-endorsed candidates accountable. By cross-endorsing candidates, the WFP allows voters to express their commitment to a progressive, pro-worker agenda, and helps community and labor groups speak to these issues during elections.
Yes! Magazine
Yes! Magazine speaks to the multiple challenges we face today with engaging ideas and in-depth reporting on actions, large and small, that point toward both immediate and long-term solutions. Examples of more democratic and community-based economic practices abound, and these can become the foundation of a new economy.
Please send us your suggestions about additional resources --- articles, papers, research, case studies about strategy development and how groups build power for transformational change.